Business Area: Sector Intelligence Solutions / Solution: Software / Sector: Real Estate
Loek! provides a smart building platform that uses a blockchain solution to automatically control the building's operations and digital identity. By using smart contracts the building interacts with stakeholders (e.g. maintenance and rental).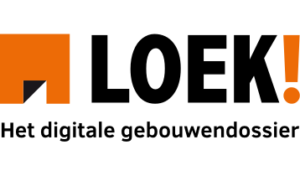 LOEK! develops and operates an online platform connected to a Private Ethereum Blockchain network. The dot on the horizon is the building as an independent digital entity that rents and maintains itself.
Online Platform

Building a digital community, consisting of customers, suppliers and employees.

Use our or

third party

applications, clients can organize real estate and facility processes smarter.

From the digital building archive, documents can be shared with all parties.
Smart contracts

Allow installations and building components to work independently.
Building components and installations send orders and job-orders to suppliers and employees, based on predefined rules and conditions. Even making payments is possible.
Applications

Mobile applications makes the clients work easy and efficient.
Location(s)
Prinses Catharina-Amaliastraat 5, 2496XD The Hague, The Netherlands